Henry Tamburin
Henry Tamburin - Blackjack Player Profile and Bio
Henry Tamburin is another academic genius in chemistry and mathematics, which is usually a great combination of mathematical and analytical knowledge that can be used in card counting. He is also famous for the numerous books about blackjack and professional gambling as well as his appearances on television and radio shows. His profile and biography is quite interesting and involves many different casino games.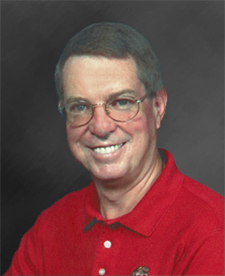 Blackjack becomes personal when Tamburin loses everything
1968 is the year when he first really got into gambling on a trip to Las Vegas. Around this time, he was still a graduate student and was studying chemistry at the University of Maryland. He and his wife took went on the trip with another graduate student but they were worried because they were sort of broke like any other college student. Eventually they decided to head on out.
Once they got to a hotel, there was a very long line so his wife waited in line and Henry sat down to play some blackjack while they waited. As a scientific mind, he knew from earlier stories that the game of blackjack was actually a game you could take advantage of and beat. He thought of this while he was playing. Unfortunately, before his wife got back to him with the room key, Tamburin lost all of the money to the game that they brought with for gambling throughout the trip before they even walked into the hotel room. After that moment, blackjack became personal and he vowed to master it once and for all.
Let's not forget that he had a PhD in Chemistry and had advanced skills in mathematics, so he had the intelligence and skills needed to take on blackjack at the scientific level. Over time, he did research to come up with an optimized strategy to gain an advantage at the game. He didn't stop with blackjack, but continued on to a number of other games that can be found in casinos. He even started up his own blackjack school based out of New Jersey, which contained seminars and instructed students in important topics.
Authored books and various guides to other gambling and casino games
One of Henry Tamburin's most famous book is called "Blackjack: Take the Money and Run". This is an excellent guide for any blackjack player because it teaches just about everything about blackjack, including his stories about card counting experience, different strategies including basic strategy, beginner level card counting systems, bankroll management and lots of advice and analysis behind the game.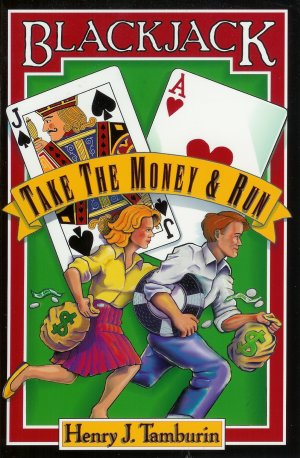 He wrote a similar book about "Craps: Take the Money and Run", which again was very popular and he talked about different strategies to use in craps. This book included guides on dice setting, advantage play and just really good tips and advice about this particular game. One notable bit of information is that when Tamburin was participating in a craps dice control class, he broke the record for the number of straight rolls without rolling a 7, which was 45 rolls in a row when the previous record was 39 rolls. Henry wrote a number of other books related to general gambling at various casino games including roulette, poker, three card poker, sports betting, video poker, slots, baccarat and just about anything you can think of.
List of Blackjack and Gambling books authored by Henry Tamburin:
Blackjack: Take the Money and Run
The Reference Guide to Casino Gambling
Ten Best Casino Books
Henry Tamburing on Casino gambling
109 Ways to Beat the Casinos
Winning Baccarat Strategies
Craps: Take the Money and Run
Besides his own books, Tamburin was responsible for over 700 other articles and he writes for a number of other publications included in the list below. He has even contributed to a number of other books including the Experts Guide to Casino games and the Ultimate Blackjack Book. Some of these can even be found online at various websites and e-zines. We apologize if we have not listed all of them, but he is an active writer and a major name in the gambling world.
List of publications that Henry Tamburin writes for and is involved with:
Casino Player Magazine
Casino City Times
Midwest Gambling and Travel Magazine
Casino Player International
Southern Gaming Magazine
Seminole Player's Life Magazine
Jackpot
Chance Magazine
Bingo Bugle
The New Chance
Casino.com Magazine
Circumstance Magazine
Strictly Slots Magazine
The Gambler Magazine
Later career and teaching students about professional gambling
Not only does Henry write books and publications for magazines, he also teaches people how to play blackjack and has specialized courses for beginners, intermediate and advanced players. Usually these are 3 hours long and he will go through the basics first before moving on to card counting. In fact, he will even travel around though the country giving courses and seminars on Speed Count, which is his own blackjack system.
His normal "day job" was at a company dealing with chemicals where he worked for 30 years. He actually did not consider himself to be a professional gambler or blackjack player and he really didn't devote much time to the game until after he retired, ironically. Although, he is still considered a full-fledged professional by the gambling community as he has appeared on the televised Ultimate Blackjack Tour, which is a special tournament exclusive only to the best blackjack players in the world.
Nowadays, Henry is still playing various games and resides in Las Vegas. In recent times, he has been getting hooked on video poker, writing for the Blackjack Insider Newsletter and running his very own website. Check out Henry Tamburin's Official Website to read more about his tips, view his publications and get more information about his books.