Hollywood Dave Stann
Profile of Hollywood Dave Stann
Dave Stann or also known as Hollywood Dave Stann, is a notable name in the game of blackjack. He was born on November 12th in 1974 and grew up in Cleveland, Ohio. From a young age, Stann was skillful at games and mathematics. In fact, his grandfather of Sicilian origins taught him how to play a game known as Rummy. The grandfather used to beat him and talk smack but Dave eventually got good at the game and beat him later on.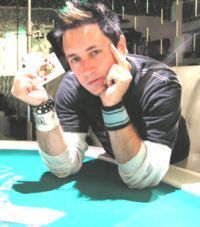 His parents were Catholic and were part of Mensa, which is a group dedicated to very smart and intelligent individuals. They wanted Dave to have an open mind. Eventually Dave Stann became part of Mensa himself. In fact, he started learning and mastering a wild range of games including pinball, chess and anything else he could learn. In high school, he became president of a club for speech and debate. He was very good at math but he prefers the arts instead. His personality made him to be an artistic "Goth" type of guy who was going after the girls rather than being the macho jock type.
How Dave Stann became "Hollywood" and got into blackjack
As the artistic type, Dave Stann got into theater and attended Kent State University to get an Honors Bachelor of Fine Arts degree in Theater. During school, he studied fringe theater and experimental acting. Some notable accomplishments was creating a stage version of "Pink Flamingos" and making a thesis called "Directing Post-modern Ibsen". After graduation, he started up his own company dealing with post-modern theater called "boygirl productions" and relocated to Hollywood to start a career.
One of his other jobs was bartending, which didn't exactly have the best pay. Stann decided that since he was good at math, maybe he would try out card counting. So he studied up on it for awhile and got good at it. Eventually, he became a professional player of blackjack and made a lot of money out of it. Eventually, he got kicked out of casinos because they did not appreciate his skills and talent.
It turns out that Dave was splitting up his time between going to Las Vegas for gambling and going back to Los Angles for Hollywood and acting. It wasn't until about 2004 when he got a big break, not from Hollywood but from his blackjack skills. He was so good at the game that he came in second place at the World Series of Blackjack, which was being televised on Game Show Network. He was notable for trash talking and became more noticeable through the televised event.
Hollywood Dave Stann was using his acting skills while he was playing, which made him popular and built a name. He was also using psychological manipulation during the blackjack tournaments, which made him even more impressive. His loud trash talking personality and strategy game him the title: "Hollywood Dave: The Undisputed Bad Boy of Blackjack".
Later Hollywood opportunities and celebrity blackjack tournaments
The 2004 televised blackjack tournament wasn't the end of his blackjack career. In fact, it was just the beginning. Hollywood Dave started growing a fan base and was also a star for coming in second place in a highly competitive tournament. GSN also had an interest in him and allowed him to participate in Celebrity Blackjack as well. Unfortunately, all of this publicity got to the casinos and everyone knew about his card counting abilities, which made it more difficult to make money in Vegas.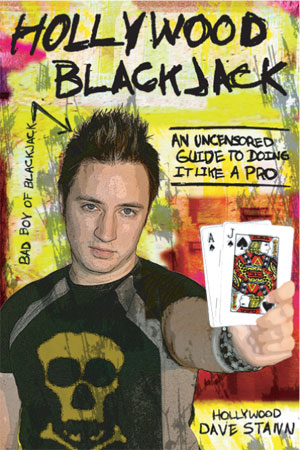 His "Hollywood effect" started to attract offers to appear on TV in other shows. So far, he has been involved in over 50 shows involving gambling or blackjack. Dave later became a co-host of Celebrity Blackjack and appeared on other channels such as A&E, Travel Channel, Showtime, CBS and Spike. Some of the shows included Vegas Challenge, Caesar's 27/7, Anything to Win, Huff, King of Vegas, Ultimate Blackjack Tour, Skavengers, The First Rule of Seduction, Goth and a very popular show called Still Standing on CBS. If you have seen him on TV, he is not only an actor but also a bad ass and talented blackjack player!
Nowadays, you will almost always see him playing no limit texas holdem poker tournaments, which many blackjack players have gone to as well. Despite all of his successes in gambling games that are based on numbers, his heart still lies in the arts and acting. On his website, Stann mentions that he is still actively auditioning in Hollywood and you can see him pop up in various shows on TV, films and commercials. He also published a book called "Hollywood Blackjack", which describes his life in blackjack and stories about him counting cards and getting drunk.
There are a few other notable facts about Hollywood Dave Stann. His "dream team" blackjack tournament table would consist of Johnny Depp, 50 Cent, Jon Stewart, Christopher Walken, Drew Barrymore along with Shannon Elizabeth, who would be under the table. There are also rumors going around that he owns the largest collection of troll dolls in the US. Check out Hollywood Dave Stann's personal website to read more about him. Also visit his Hollywood Dave's Twitter page to receive a few of his tweets. Let him know we said hi!