Max Rubin
Max Rubin - Blackjack Commentator
Max Rubin is a familiar face in the world of blackjack and has done quite a few colorful and remarkable things in this game. He is an author and has written books, played the game on live television and is literally one of the best players in the world. Max has been a professional gambler for nearly forty years. After four decades of playing, you surely know this man has some skill.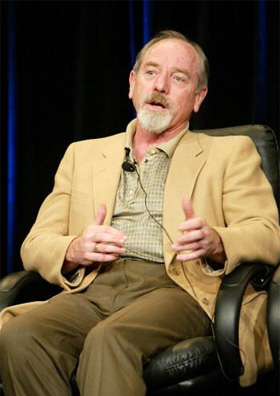 "Undisputed Overweight Comp Champion of the World"
Rubin is self-proclaimed as the "Undisputed Overweight Comp Champion of the World". This is because of one of his most popular books called "Comp City". This is actually a very interesting book about taking advantage of the casinos and using skills to manipulate them. The basic idea in his book is to appear like you are a high rolling blackjack player with a lot of flash and action. The goal is to also make the casino think that you are betting much more money than you really are so that they give you comps such as free hotel rooms, extra money and even travel expenses which are usually reserved for VIP and high stakes gamblers.
At the same time, he also mentions taking even more cash away from the casino by card counting. Now this is one hard core player! Not only is Max just a blackjack player, he is also an analyst and co-host of television shows along with being a writer. In fact, you may have read some of his articles in magazines and it is more likely that you have seen him on TV before.
Television appearances and top secret blackjack competitions
Max Rubin has hosted many media events and has done some professional commentator work. Some of the shows that he has appeared on includes: "48 hours" and "The Ultimate Blackjack Tour" on the CBS broadcasting network, "Breaking Vegas" on History channel, "Casino Diaries" on Discovery, "The World Series of Blackjack" on Game Show Network (GSN), and "Sucker Bets" on Travel Channel. Most of the time he would offer his expert advice and comment on the players who are actually playing the game. Rubin has been guest speaker on many other events and has assisted in promotion and marketing for casinos as well.
The Blackjack Ball and Blackjack Hall of Fame
One of the most notable accomplishments of Max Rubin is his entry into the Blackjack Hall of Fame. This prestigious title is held by only a handful of extremely skilled players. In fact, there are only 17 people who were inducted in this hall of fame as of 2008 and less than half are still alive. Max Rubin is one of the few that are still living.
There is also the top secret blackjack tournament noted earlier called "The Blackjack Ball". This secret event was a competition between the greatest professional players in the world. It is an event that is held once per year where these players would play for the Blackjack Cup or the championship. This amazing event is hosted by none other than Max Rubin every year.
Card Counting Enforcer
Interestingly enough, because of Rubin's great skill in the game, casinos have asked for his help in cracking down on card counters. People who count cards can damage a casino by taking advantage of them and putting the odds in their favor. Max provides his advantage play knowledge to Barona Valley Casino, which ironically allows card counters into the casino. Basically he helps train the dealers and teaches employees ways to spot a card counter.
When it comes down to it though, Max knows that there are countless card counter wannabes out there who will do it wrong and lose money anyways. He likes to keep a hands-off approach since the casinos will come out ahead anyways. In fact, casinos love movies like "21" because they (and Max Rubin) know that lots of people are going to try to count cards but they will do it all wrong. It is very likely the casino can spot these guys trying to count cards but they will not do anything about it because they know many of these players will lose their money anyways, so why scare them off? This is a pretty smart and cool guy.