Michael Konik
Michael Konik - Professional Biography and Profile
Michael Konik is a big name in the gambling community and has made a mark in both the blackjack world and poker world. He is well known for his 100+ publications and books as well as being a gambling analyst seen on television. In fact, he is also involved with being a singer, comedian and painter besides being a great author of many topics.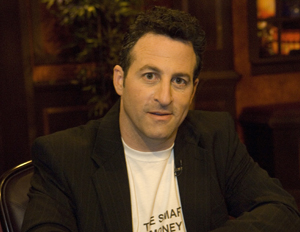 Konik grew up in the city of Fox Point, Wisconsin, just outside of Milwaukee. While growing up, he was raised to be a critical thinker and built up a passion in the arts, music and literature, which certainly explains his career path quite nicely. In fact, one of the first major things he got involved with was jazz in high school. After he graduated, he joined a banded called "The Clitboys", which was during the 1980's punk rock era.
The next thing Michael got into was acting when he attended New York University. In fact, he joined the Lee Strasberg Theater Institute and also began studying constitutional law and more about the history of art. Eventually, he did earn a degree in Drama and was already well on his way to making a living by being a critic and writing essays.
Konik begins entering the world of gambling
Michael Konik continued his professional career writing for magazines and newspapers for another 15 years. Some of the big names he worked for was Sports Illustrated, Travel and Leisure, New York Times and Maxim, including a 5 year streak as a columnist for the gambling magazine "Cigar Aficionado" For 10 years, he even wrote about golf for a magazine called "SKY", which was a magazine for Delta Airlines in-flight passengers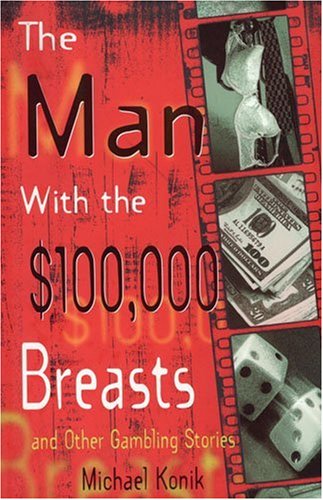 One of the perks of being a columnist for gambling media is that he was able to travel around and meet up with famous players in their natural environment, in the casinos or in Las Vegas. He wrote a popular book in 1999 called "The Man with the $100,000 Breasts", which included stories about these players and of course Brian Zembic, the actual guy who had the $100,000 breast implants in order to win a bet.
Konik's next greatest books came in 2002 called "Telling Lies and Getting Paid". This was a highly interesting book about different gambling experiences and 14 stories, which included some of the things going on behind the scene at the Blackjack Ball, which is a highly secretive tournament. He also wrote about gambling at Macau, which is an island of China. He wrote many, many books including some of them below:
Nice Shot, Mr. Nicklaus: Stories About the Game of Golf - 2000
In Search of Burningbush: A Story of Golf, Friendship and the Meaning of Irons - 2004
Ella in Europe: An American Dog's International Adventure - 2005
He has written many different publications and books in his career. After he wrote his first book in 1999, he became an improvisational comedian and joined "The Los Hombres" along with a Jazz group known as the Crescendo, both of them were based in Los Angeles away from Vegas. Arts, music and writing were always his thing and he stuck with it. In 2003, Konik even recorded two jazz albums and created his own recording company "Freeham Records". Some works he was involved in was Crescendo (which was created by Crescendo) and "There'll Be Some Changes", which was from "Michael Konik and His Tasty Band".
More blackjack facts and later career
Besides all of his remarkable entertainment career, Michael Konik was also a player in the World Series of Blackjack, The World Blackjack Tour and The Legends of Poker Tour. He has also participated in six World Series of Poker tournaments, so he did have some serious skill in the game, even though he is an entertainer.
Outside of gaming, he spends his time on television acting as a host or a commentary expert for various sports and TV shows such as Poker Superstars, Speed Poker, Monte Carlo Millions and How to Play Winning Poker. He also spends most of his time in Hollywood, California and writes books. He even volunteers at various nursing homes and sometimes tutors young children in literacy. You can even visit Michael Konik's personal website and read more about him, his books and what he is up to these days.